Affton School District Officials Oppose Walmart TIF, But May Have No Say In Its Final Passage
Shrewsbury aldermen expected to vote on TIF At Jan. 23 meeting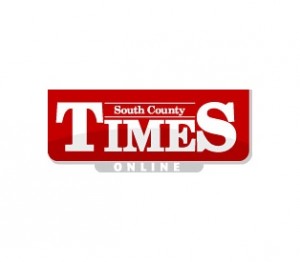 Affton School District School Board President Michael McNeil and Business Manager John Brazeal fought the good fight to protect the district's financial interests as members of the Shrewsbury Tax Increment Financing (TIF) Commission.
That group gathered last week to issue a recommendation on a proposed $15 million agreement to bring a Walmart and other retail shops to the old Kenrick Plaza area.
The commission, at a special meeting Jan. 9 at Shrewsbury City Hall, deadlocked 6-6 on a resolution to approve the redevelopment plan.
The vote may appear as a victory for the Affton School District, but the news TIF commission members brought back to the district board at its Jan. 15 meeting had the ring of defeat.
"About 200 showed up, 15 to 20 handed in written comments and another 15 to 20 (commented verbally). A lot of talking, but not a lot of discussion. The TIF commission was divided about half and half," Brazeal said.
The tie vote means that Shrewsbury aldermen will proceed as though they have a "no" recommendation from the TIF commission.
"That requires them to have a super-majority vote to pass the TIF, but they apparently do have the votes," he added.
The Affton District unofficially opposes the Shrewsbury TIF because while it will not take any funding away from the district, it will block the district from capturing the full revenues it would have had the Walmart/retail complex developed without tax-increment financing.
In other Affton School District matters:
The window for new candidates to seek election to the district school board closed Tuesday, with only incumbents Michael McNeil and Christopher Castellanos having filed. That means no election will be held.
The board reviewed a study that projects, using past historical patterns, that the district's enrollment will edge up minimally each year before hitting 2,637 in 2018. Enrollment currently stands at roughly 2,400.
Originally published January 18, 2013 in the South County Times.
Article by Joe Leicht