Affton School District Channel Article September 2011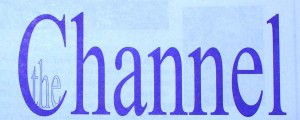 Congratulations to all the staff in our schools–the 2011-2012 school year is successfully under way. It has been exciting to see the enthusiasm and commitment in all of our buildings. This will be a good year! To keep us moving in the right direction will take everyone's effort and support. The students need to buy into their education and future. The staff need to be positive and demand excellence. The support staff must be responsive and effective. Administration and the Board of Education need to be proactive and forward-thinking. I believe we have those pieces moving. The last piece is we need the Affton Community to be supportive and involved.We need you, the citizens of our community, involved in the education of our children or we cannot get where we want and need to be. I wanted to take this opportunity to list some of the ways it is possible to be involved. You do not need to have children in the district to participate. For many of us the most influential people in our lives were not paid to be there, they volunteered. It is rewarding for the community, the mentor, and the students to have adults involved in positive roles in their lives.We are very excited about the formation of the Affton Community Volunteer Organization (ACVO). This is a good place to start getting connected whether you are a business or an individual. Pam Knox is the director of this organization and she will be able to plug you in where you can be effective. There are a few other districts around the state that have successfully used this approach to match people who care with needs in the district.
The Affton School District can make use of readers, tutors, library aides, hobbyists, professionals, mentors, administrative help, cafeteria help, and other types of volunteer time.
There are also para-district organizations where you can get involved. These provide activities and training for students, scholarships for graduates, and grants for improved education:
Mother's Club (Craft Show, promotions, sponsoring activities)
Father's Club (Concessions, Affton Hockey and Basketball leagues, Trivia)
Affton PTO
Parents as Teachers
Boy Scout Troops 200 & 821 (Volunteers, subject matter experts)
Girl Scouts
Affton Council for Gifted and Talented
Affton High School Parent Boosters
Affton Music Boosters
Affton Education Foundation
The bottom line is we need everyone working together for our students to be well rounded, effective citizens. We already have a great community, we just want to use that to its fullest potential. We are committed to excellence in the Affton School District and we want everyone to be a part of that success.
Affton Community Volunteer Organization (ACVO), Director Pam Knox
314-633-5994 ext. 10051, email acvo@affton.k12.mo.us
Published originally in the Affton School District Channel
Written by Michael McNeil