Early Budget Projects Positive Balance
Tech upgrades on hold pending state formula answers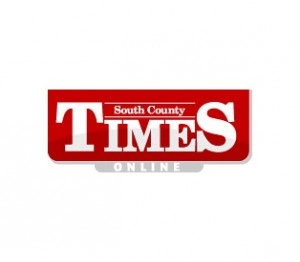 "The Affton School District's ambitious five-year plan to upgrade technology balances finely on the $2 million or so it receives from the state, which is currently tinkering with the funding formula for public education.
As a result, the board of education has put together a preliminary, "worst-case scenario" spending plan in the event that it does not receive full state funding.
Last school year, the state school-funding formula provided $1,000 to the district for every student. District Business Manager John Brazeal said current proposals in Jefferson City "have the Affton District losing revenues from the state. Potentially, (the state reimbursement) going to $850 per student."
At a March 20 budget workshop, the Affton Board of Education penciled in revenues of $27.96 million, counterbalancing projected expenses of $27.92 million.
Brazeal said there are multiple state-funding scenarios — some that would lead to less reduction in state aid and others that would mean more dollars for the Affton District.
"But we felt it was prudent to assume the worst and produce a budget that does not interfere with classroom instruction or layoffs of staff. This plan does just that," Brazeal said.
Technology, textbooks and facility improvements have been trimmed in the budget draft.
"These will all be funded. They may have to be (funded) in a different time frame, though. Eighteen months as opposed to 12, perhaps," Brazeal said.
The board resolved not to tap into district reserves to attain a positive budget balance for fiscal year 2012-2013.
"We have to live within the means that the taxpayers have provided," Brazeal said.
State law does not require a final budget until June 30. The board will continue an ongoing discussion on the budget until that time, during which a clearer picture of the legislature's disposition is likely to emerge.
State funds provide about eight percent of the Affton School District's budget; Local real estate taxes provide about $24.5 million at current levels."
Printed in the South County Times on March 30, 2012
Article by Joe Leicht