Hotel to have technological edge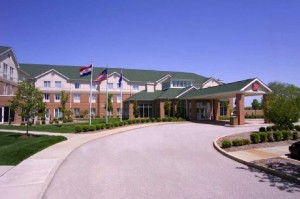 Originally Published in the Metropolitan Newsclips Service, O' Fallon Journal
Hilton Garden Inn at WingHaven slated to open this spring
Business travellers in the O' Fallon area will have technology at their fingertips at the new Hilton Garden Inn at WingHaven, scheduled to open this spring.
Sonacom, a company located in St. Louis, is providing infrastructure for the voice and data networks that will allow for the hotel to offer multiple telephone lines and data ports in the guest rooms, as well as in a business center and meeting rooms.
Sonacom has provided similar technology for other hotels operated by Lodging Hospitality Management Inc. (LHM), but this is the first for Sonacom in St. Charles Country, according to a news release.
LHM and MCEagle Development are the co-developers of the hotel, located on a five-acre site near the new interchange at Highway 40-61 and WingHaven Boulevard.
"With an influx of businesses relocating to the O' Fallon area, the amount of business travel has significantly increased over the past few years," Craig Colvin of Sonacom said in the news release. "The hotel will be able to service employees and guests of MasterCard's Global Technology and Operations Center in WingHaven and the new CitiMortgage office building and processing center, which will open later this year, as well as companies in the nearby Missouri Research Park."
In addition to providing the infrastructure for the 30 multi-rooms suites and 122-guest room hotel, Sonacom is responsible for the design-engineering, project management, testing, installation and cabling. Paric Corp is the general contractor. Sonacom's project team at the hotel includes Colvin, vice president/estimator, and Rodney Evans, project manager.
Founded in 1988, Sonacom is a technology solutions provider, offering a single source for voice, video and data services to midsize businesses and educational and institutional clients. Sonacom also provides customized audio-visual presentation and conferencing technologies and Web development services. For more information about Sonacom visit the company's website at www. sonacom.com.