Affton School District Channel Article September 2012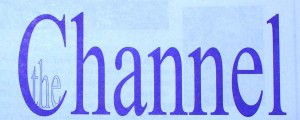 We have had a great start to the 2012 school year! From the opening of the Early Childhood Center to the Missouri Teacher of the Year award, the good news keeps coming. We are very excited about what has been accomplished, but we are even more excited about what is to come. I would like to share with you some of the initiatives we are putting in place and hopefully we will all catch a vision for the district's future.
There is no other way to put it, the district has been run conservatively and well supported by the community. Because of this we have well-maintained facilities, competitively compensated staff and very little debt. We are in a stronger position than many of the St. Louis County districts and we should be proud of that fact. The Continuous Improvement initiative is gaining momentum, the district is working towards student focused instruction at all levels. This effort is partially responsible for the excitement in the district and the board is looking at ways to support this enthusiasm.
This Fall we are entering into an audit of our technology and infrastructure with the help of Education Collaborators(http://educollaborators.com/). Through this process we will be able to understand where we are and develop ideas about where we want to go. Once we have a plan we can ensure that every dollar we spend is toward our goal, and is an efficient way to use our resources in a difficult economy. We are looking for community involvement in this process, watch the website and the Channel for information.
In the Spring we are embarking on a detailed facilities audit. We want to understand what our buildings need in order to stay in good condition. We will be selecting an architectural firm to lead us through this process in the coming months. This is another process where we will need the community to participate. It is important for all of us to engage in where the district is heading.
These two audits will shape the third leg of this effort. At our September board meeting we authorized administration to proceed with a modest borrowing initiative to take advantages of the historically low interest rates that are available. The planned debt load on our budget will be $500,000 per year (less than 2% of our annual budget). By doing this we plan to take advantage of the current financial environment to benefit our students and staff.
We are excited about the possibilities and hope you will join us in moving Affton School District forward.