Shrewsbury Walmart Could Get Green Light With Jan. 23 Vote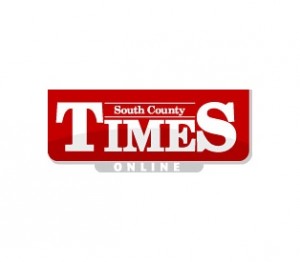 The Walmart redevelopment project in Kenrick Plaza could be less than two weeks away from official launch.
The Shrewsbury Board of Aldermen Tuesday heard a presentation by a team led by developer Gary Grewe in favor of the special use permit for the central portion of the project.
The petition will come up for vote at the board's special work session on Wednesday, Jan. 23. Approval could represent the last hurdle to the Kenrick project getting underway. Also required would be the approval of the city's TIF (Tax Increment Financing) Commission on Jan. 9.
For now, "starting work" on the Kenrick project means starting paperwork, as final plans comprising the entire project area are still to be drawn, and a number of state and local permits and approvals remain to be obtained. Actual digging is likely two years away, Grewe said in December, after gaining the endorsement of the Shrewsbury Planning Commission for his petition for a special use permit.
Citizens addressing the hearing expressed concern about the access of emergency vehicles after streets are closed and rerouted in the course of the redevelopment. One speaker also raised the question of the impact on the Affton School District of real estate tax concessions granted under the TIF plan.
Mayor Felicity Buckley said the city's fire chief was abreast of the issues concerning the access of emergency vehicles through the redevelopment area. She also noted that five of the six members of the board of aldermen live in the Affton School District, and will maintain a close eye on the district's financial health.
John Dames, a member of the board for the Villas at Kenrick Association, a subdivision just west of the Kenrick Cinema parcel, commended the city for preserving the interests of citizens during the negotiations with Grewe.
Sandy Odenwald, a resident of Sutherland Avenue, said she was anxious to see the project get underway, as the long-deferred reconstruction of the Deer Creek Plaza in Maplewood finally had begun to do.
The central question is that "the (Kenrick) center is dying; the center next to it is dying, and I don't know what is going to revitalize that," said Rich Obertino, architect for G.J. Grewe.
The redevelopment project "is an opportunity for the city to bring in a developer that can bring in a use such as a Walmart, and I think we're going to start seeing growth in the adjacent shopping center and growth up and down Watson Road," Obertino said. "It's something that's going to be good for the community and it's going to be good for the retailers."
Originally published January 11, 2013 in the South County Times
Article by Dennis Hannon